Friday 3rd April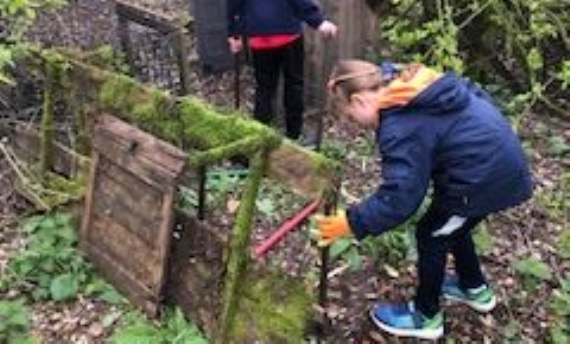 The last day of Spring Term 2020. Thank you for keeping me smiling with your fantastic work and your beautiful smiles. It is very strange not being in school but I am pleased that lots of you have been taking part in exciting activities such as Gracie here building a den with her brother. Our galleries are full to bursting point and I hope you and your parents are extremely proud of the work you have completed. Give your parents a big hug and thank you for helping you with your learning and everything else they do.
I will be posting up a page of activities for you to use over the next couple of weeks whilst we are on our "break". I hope that you are able to try some Easter activities. We could start a new gallery sharing our activities next term.
At the moment to keep us safe we need to stay at home apart from our family cycle rides and walks. We are very lucky and have many beautiful countryside walks we can enjoy. This Easter on one of your walks or rides perhaps you could think of all the amazing signs of new life you can see. If you would like, you could think of it as a "thank you" time to God, or you could just use it as a special time to notice everything around you.
Keep safe, keep smiling and I hope you enjoy your little Easter envelope that you took home with you.
Kind wishes,
Mrs Howlett
Please see the attachments below for today's activities and Nino's great Bean PPT.