Monday 27th April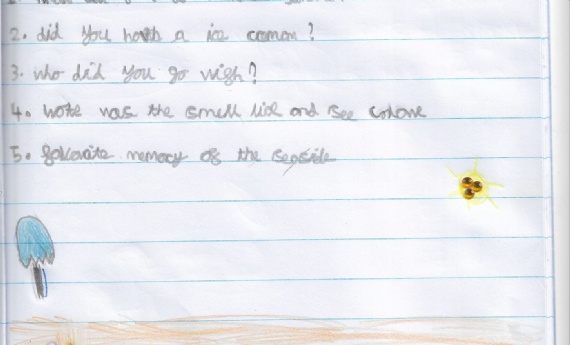 Poppy has sent in her the questions she is going to ask about the seaside. I wonder, what questions did you choose?
Please see our main class page for our timetable and an introduction about our week.
See below for our le/el work (2 attachments), maths (2 attachments) and a master of the Time Capsule booklet.
I hope you enjoy the activities.
Mrs Howlett