Tuesday 12th May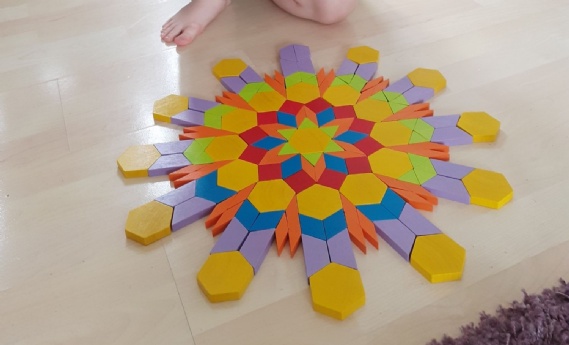 Look at this beautiful pattern McKenzie made. What shapes can you see? what patterns can you spot? You can see the whole photo in our VE day gallery.
Today please follow this link to BBC Bitesize for your literacy and maths sessions, https://www.bbc.co.uk/bitesize/tags/z7s22sg/year-2-and-p3-les sons/1. In your maths session, "Adding Two Digits Numbers", please choose between the first and second activity. If you are confident that you can complete the work try activity two. In literacy "Using conjunctions to join sentences," just follow the lesson through.
Our reading session today is a new challenge, to find and learn a limerick. There is a link to a limerick site on our weekly timetable on our class page.
Our last session is Food technology, this is attached below with additional information on the first slide to explain our new project. The evaluation sheet attached is just for you to look at, to help guide conversation as you make your salad /kebab ready for when we complete your evaluation next week..
Have fun!
Mrs Howlett