Friday 15th May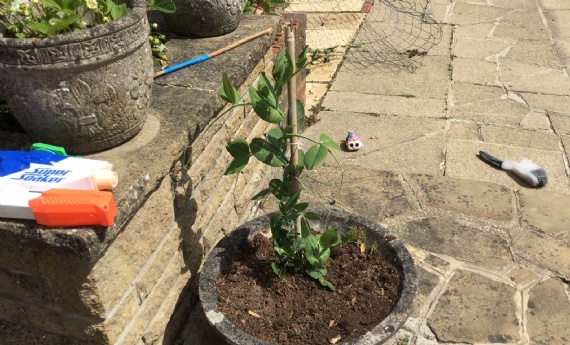 Hi Everyone, Jack P. Has sent me a picture of some of his plants that are growing including the ones we planted. Have you checked on yours lately? I wonder how tall it is now. It would be lovely to know how your beans are getting on. Have a great Friday.
Hi Everyone,
Here are today's activities.
You can find your reading comprehension "Cake" on BBC Bite Size https://www.bbc.co.uk/bitesize/articles/zhqr47h
I hope you enjoy listening to it.
Your literacy is a new activity on SPAG.com - remember your log in details are in the front for your home school learning books.
For your maths I would like you to try at least two challenges from BBC Bitesize, you may do them all if you would like. I have also set a new My Maths activity for those of you who enjoy completing them. If you do not want to try your My maths today perhaps you could look at it over half term instead.
Lastly your PE is to choose an activity from our school blog which is found on our main page.
Here is your maths Bite size link. https://www.bbc.co.uk/bitesize/articles/zd4w7nb
Have fun trying these
Mrs Howlett