Tuesday 19th May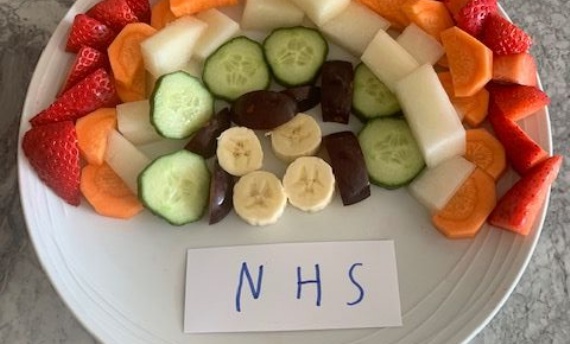 Look at Florence's lovely NHS rainbow salad - what a lovely idea. Well done Florence. Which part of the rainbow would you eat first?
Please see below for your activities today.
In maths please follow the following lesson about arrays. For the last activity if you do not want to print the page, just talk about questions one and two. For the third question you can write the answer in your home learning book. remember to use the short date and write "Arrays" as your title. https://www.bbc.co.uk/bitesize/articles/zrf8jhv
For your reading activity choose a short book that you know well. Practise reading it. Then pretend you are a TV presenter and read your story to the children in their home - your family could be your audience. You may even like to record it and watch it back. Let me know how you get on,
I have attached below your food tech evaluation sheet and a PPT about food. Choose ONE to do today and ONE to do tomorrow.
For your literacy you will need to read the instructions sheet in the attachment below. Then scroll down and you will see questions to answer in your home learning book about the instructions you have just read.
I hope you enjoy your tasks.
Have a lovely day,
Mrs Howlett