Wednesday 10th June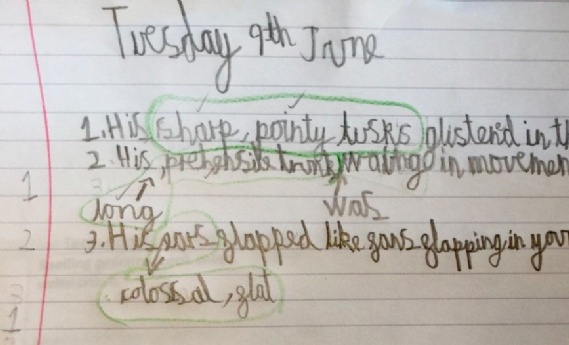 I hope you have had a lovely day today. I have enjoyed hearing from you via email; keep them coming.
The picture today is some work that Jack P shared with me. He used an amazing word in his expanded noun phrases and challenged me to see if I knew what it meant. I didn't and had to look it up! The word was prehensile. Does anybody else know what it means? This has given me an idea of a challenge we can all undertake. I am going to start a Mrs Babb's word of the week challenge. So if you come across an amazing word or use one in your writing let me know. It doesn't have to be one I don't know, but just something interesting and maybe a little unusual. Next week, I will choose my favourite to be our word of the week. So get those thinking caps on and send me your words.
There are no extra resources needed for todays lessons.
Have a great day of learning.
Mrs Babb