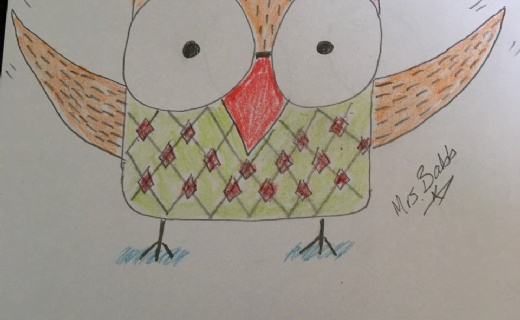 Friday 5th June
Published 04/06/20, by Melissa Whitaker
Well we have all made it to Friday. I have enjoyed seeing all your learning and am really impressed with the work you have been producing.
As promised I undertook the art lesson yesterday and my owl creation is above. Not sure I can really call myself an artist but i do quite like him.
I have put some of the work you have shared with me into a new album so please do check it out. Our class video has been updated as a clip had been missed. The new link for it is below, copy and paste it into your browser, can you work out who has added their 'hello'?
https://youtu.be/EYQmwXHNSWs
Next your sunflower competition update......... we have some new entrants Victoria's is growing well but not yet measured, Tilly who's first attempt was thwarted by a greedy squirrel! and Beau who has joined with his sunflower already an impressive 117cm. Some other measurements I have received are Thomas H at 38cm is growing nice and steadily but still out in front is Mrs W at 122cm!
Right now for your work today, I have loaded your timetable, maths challenges and comprehension answers below
Have a good weekend and see you all Monday
Mrs Babb
Read More