World Book Day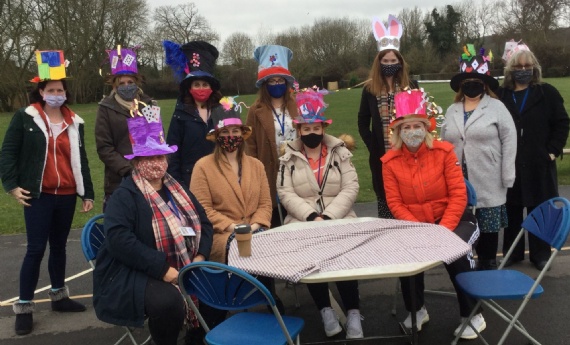 Mad Hatters Tea Parties - in school and at home.
This year we celebrated World Book Day by holding Mad Hatters Tea Parties both in school and at the home. Children were encouraged to make a Mad Hatters Hat and hold a tea party to celebrate. The hats could be as imaginative, bold, weird, and wonderful as possible.
In school, tea parties were held in the playground with children and staff joining in. Whilst at home children took part in their own tea parties, and sent us their photos so that they could all be a part of the day.
Please have a look at the photos below to see some of the wonderful creations that the children produced.
Thank you to everyone who took part. A great day was had by all!