MNR PlayMaker sessions with Y5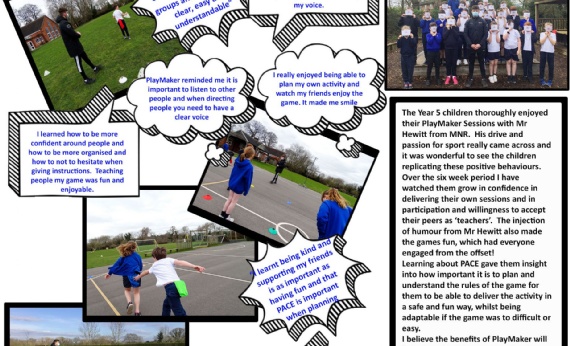 MNR recently worked with Y5 on the PlayMaker Scheme to teach them how to be effective leaders in sport through team work, improving confidence and planning, and delivering their own lessons to their peers. They all did amazingly well - so well that Mr Hewitt has stolen one of their ideas to deliver to other children!
Thank you MNR, Mr Hewitt, and Mrs Sawtell for the artwork.