Y4 Chalumeau group sessions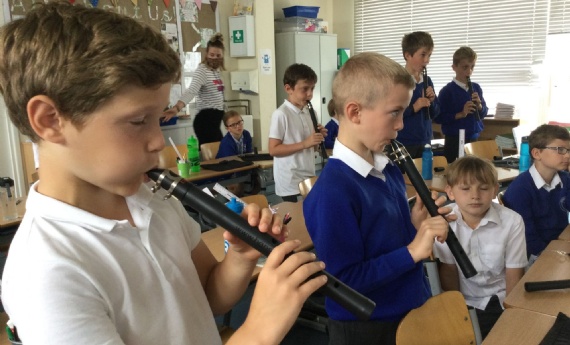 Last session this week for Y4.
Y4 had their final Chalumeau lesson with Berkshire Maestros this week. They have thoroughly enjoyed the sessions and showed lots of interest in the clarinet and flute that Amy demonstrated to show the ease of transferring to another instrument should they wish to take up private lessons next academic term. Y4 parents have been sent an email from Amy with the relevant details should anyone be interested.
Click on the attachments below for more photos.