Homework for the week beginning 09.10.20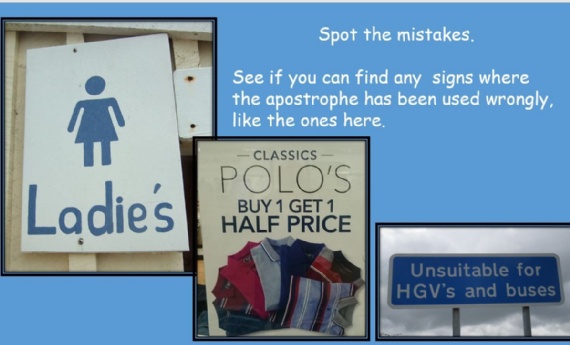 This week, in Maths, we have been tackling questions based on Negative numbers and Roman Numerals. Log in to My Maths to solve negative number problems. I have also saved some year 4 revision work on Roman numerals.
In spag.com, log in to answer questions about using apostrophes. We will do more work on this in class, next week. See if you can spot any apostrophe errors in the world around you. There are some examples in our thumbnail. You could take a photo and email it to me .
Spelling: This is focussing on words with the prefix ir or il, which stems from the prefix in, meaning not. Have a look at this video to see how this change occurs: www.bbc.co.uk/teach/class-clips-video/english-ks2-wonderful-words-prefixes/zknd7nb?scrlybrkr=06a11c3c#:~:text=Rule%201%20explains%20that%20for,changes%20to%20'ir-'
Remember, in is 'the Mystique of the spelling world, since it can change its form when next to certain letters. Here is the word list: irresponsible, irrational, irrelevant, irresistible, illegal, illogical,illiterate and illegible,
Please enter some content for your blog post here.