Year 5 Homework 04:10:20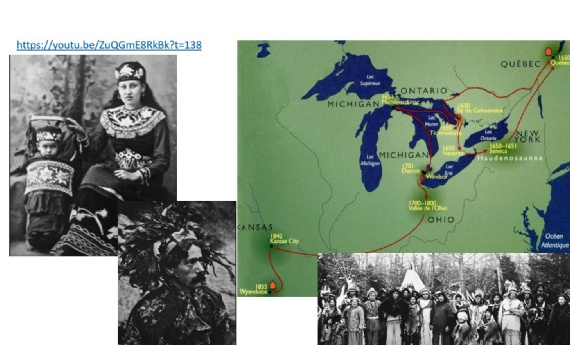 As the end of term approaches, we are beginning to dip our toes into Christmas.
We have been busy practising our carol, which is a Canadian carol written for the Ist Nation people from the Wyandot or Huron tribe. I have saved our Powerpoint, with a link to a version of the song sung in the original Wyandot language. Their history , like so many First Nation and American Indian people, has been adversely impacted by the arrival of the European settlers. However, it is amazing to think that ,as a people, they treasured this carol so much that it was passed down through the generations by word of mouth. One hundred and fifty years after it was originally written for them, the carol was 'discovered' and 'translated' into French by French settlers to Canada. It was this version that was translated into English in 1926.
Please make sure you learn the words off by heart.
In Maths, we are beginning to investigate what happens when we multiply and divide by 10, 100 and 1000. On My Maths there are some problems for you.
Spag.com: You will find some work on Modal verbs or verbs of choice and possibility. When you do do your tests, make sure you press finish at the end, or your mark may not be counted. So far, I can see that only 54% of the work from last week has been completed.
We are going to continue work on last week's spellings: words with the suffix ion (Year 4) and words with y in them - sounding like an i: see below.