Year 6 trip to The Living Rainforest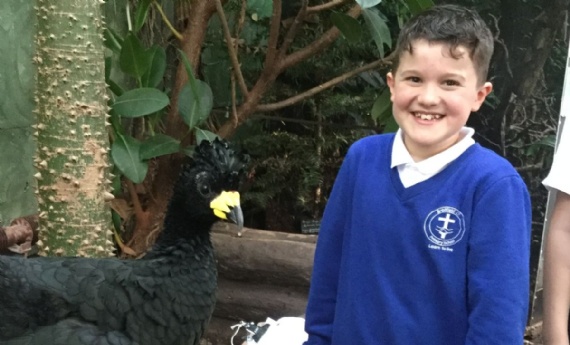 Year 6 visited The Living Rainforest today as part of their science curriculum.
The children were great ambassadors for the school, they were able to share their current knowledge and impressed the tour guides with their curiosity and enquiring minds.
They were lucky enough to see the armadillo, spot the elusive sloth and have a close encounter with 'Luigi' seen here with one of our year 6 pupils.
Thank you to Mrs Woodman, Ms Sharman, Mr Taylor for helping out during today's visit and to Sharron and The Sunshine Club minibus for helping with transport.