Burn's Night Assembly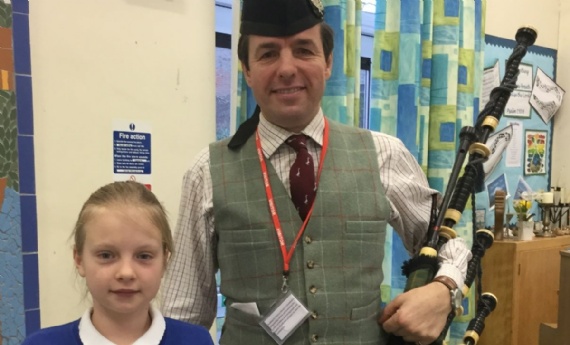 Thank you to Mr Peters who came into school last Friday to talk to the pupils about Burn's night.
Mr Peters piped the haggis into the school hall much to the excitement of the children, after which he read the traditional 'Address To The Haggis'. Mr Peters also spoke about the history and traditions associated with Burn's Night and the haggis. He also played 'The Flintstones' on the bagpipes!