Stone snake appears outside school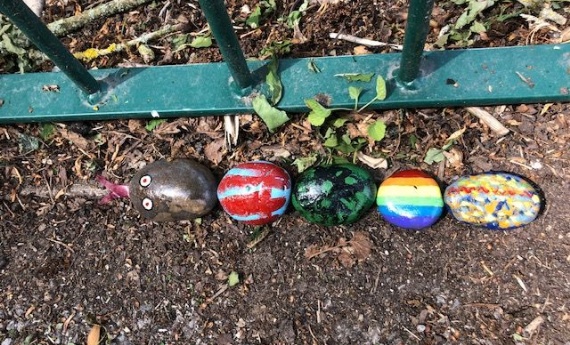 Can you add to the snake and see how long it grows?
One of our parents has had the idea to get the community involved in building a snake made up from stones/pebbles that children have collected and then painted. Let's see how long it can grow. You will see the stones placed on the ground outside the school railings. Please add to them if you can, and let's see how it grows.
Happy stone collecting and painting!