War Child Memorial Service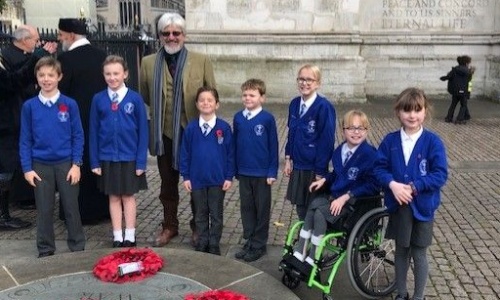 Children from the school took part in the annual War Child Memorial service held at Westminster Abbey on November 20th. Organised by Prof. Martin Parsons, this event coincided with others being held by his colleagues in Finland, Sweden and the Netherlands.
The inter-faith service, led by Canon Anthony Ball of Westminster Abbey, included the laying of wreaths by school children in remembrance of children around the world who have suffered, and continue to suffer, as a consequence of war and civil conflict and who remain the invisible victims.