Y3 become Stone Age hunter gatherers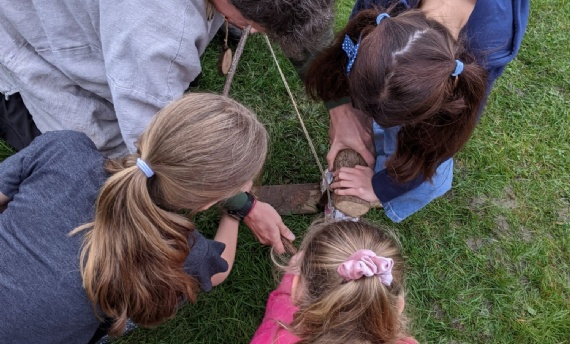 Recently Y3 spent a day at Ufton Court and transformed themselves into Stone Age people.
They learned lots of different skills like how to be hunter gatherers, make stone circles, create a fire using a bow drill, use sling shots and of course some Neolithic games. They had a blast!
To view more photos please click on the attachments below.