Reception Class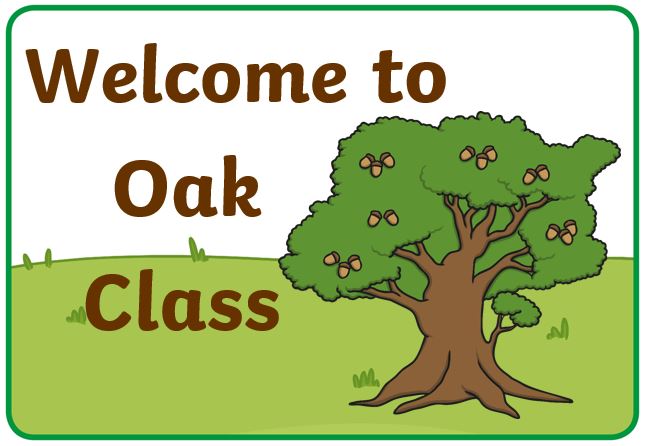 Welcome to Oak Class, our teacher is Mrs Howlett
*PLEASE see our new Alma Woodsey Thomas inspired art work in the Work Gallery to the right.*
20th October 2021
Have a great half term, I hope you get to spend time doing all the things you enjoy. I look forward to hearing all about your holidays when you return. There are some activities to try in our homework blog, should you want to have a quick peek!
Parents - I will be sending out a new curriculum letter soon into the next half term.
10th October 2021
What a busy time we have been having! Our first performance at our school Harvest Festival, a first school visit to a Harvest Celebration morning at Newbury Showground. We got to try different foods and learn about lots of amazing vegetables. In addition to all our class based learning! We have been cooking bread and Gruffalo crumble using apples from our trees and now have our very own fruit and vegetable shop in class. Last week a favourite was our Potion Station where we created lots of sweet and fruity smelling potions as part of our "smelling" week.
Our first parents evening will be just before half term so please make sure you have booked an appointment. (Contact the office with any questions.)
Please see below a PPT with some photos of our classroom for you to look at. I have also posted our class welcome newsletter which has lots of details about the running of our class. In addition to this you will also find a curriculum map which will show the learning we intend to cover this half term.
Kind regards,
Mrs Howlett
General Information September 2021
Please see our newsletter attached below.
We hope you will not need this but, should you find yourselves in isolation please take a look at the blog to the right of this page. Please use this pack to support your child's learning only if they are well in themselves. If your child is ill there is no expectation for school work to be completed, obviously the focus will be on getting them better! There might be activities your child is not yet quite ready for, this is OK we are only at the start of our year together. Just choose activities they will enjoy and be successful at. Please always ring or mail the school office to let us know why your child is absent.
Once settled, home activities will usually be on our Homework Blog and will be posted on Friday's. You can send me any photos of your activities through your Tapestry log-in. There is no expectation that you will do these, they are there for you should you want them. However, please do try to read any flashcards and books sent home, but most importantly, please continue to play and share stories together.
Below you will find lots of useful links including our phonics and reading evening meeting from last year.
Mrs Howlett — Class Teacher (EYFS Lead)
Mrs Lucas — HLTA
Mrs Hurst, Miss Bishop and Mrs Colbourn— Teaching Assistants
Please clink on the links below for some useful information. Any questions can be passed through the office at; office@bradfieldceprimary.co.uk