Reception Class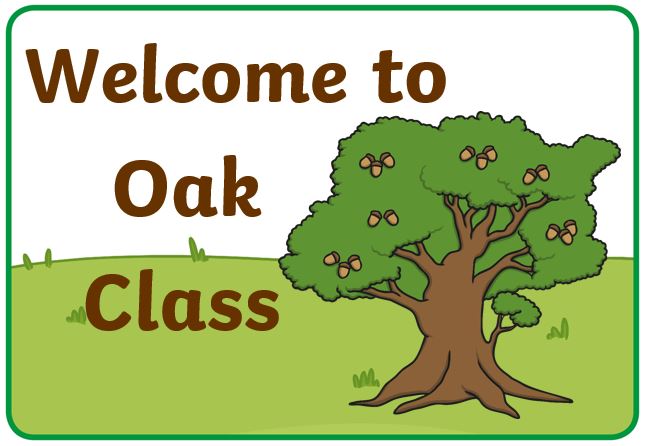 Welcome to Oak Class, our teacher is Mrs Howlett
11th June,
Hello All,
Just a quick note this week to say thank you for all the support you are giving your child. I hope you all had a nice half term, hopefully using time to catch up with family and friends. Please see your child's homework to the right. There are some new high frequency words below if you need them.
We have had a lovely week starting at Forest School, this week looking at plants closely including back rubbing and palette collecting. At school we have been learning about mini beasts in particular ladybirds. I have some exciting visitors comes to stay in our classroom until they grow, so please ask your child about this.
Keep safe and kind regards,
Mrs Howlett
General Information
Please remember to name sun hats and water bottles too - thank you.
We hope you will not need this but, should you find yourselves in isolation please take a look at the blog to the right of this page. Please use this pack to support your child's learning only if they are well in themselves. If your child is ill there is no expectation for school work to be completed, obviously the focus will be on getting them better! There might be activities your child is not yet quite ready for, this is OK we are only at the start of our year together. Just choose activities they will enjoy and be successful at. Please always ring or mail the school office to let us know why your child is absent.
Homework will usually be on our Homework Blog and will be posted on Friday's. You can send me any photos of your work through your Tapestry log-in.
Below you will find lots of useful links including our phonics and reading evening meeting and a poster sharing the Early Learning Goals, the framework the government have given us to work with through with your child during their time in Reception.
Our Team
Mrs Howlett - Class Teacher (EYFS Lead)
Mrs Lucas - HLTA - Teaches Oak Class Wednesday and Tuesday afternoons
Mrs Hurst - Teaching Assistant
Please clink on the links below for some useful information. Any questions can be passed through the office at; office@bradfieldceprimary.co.uk