Reception Class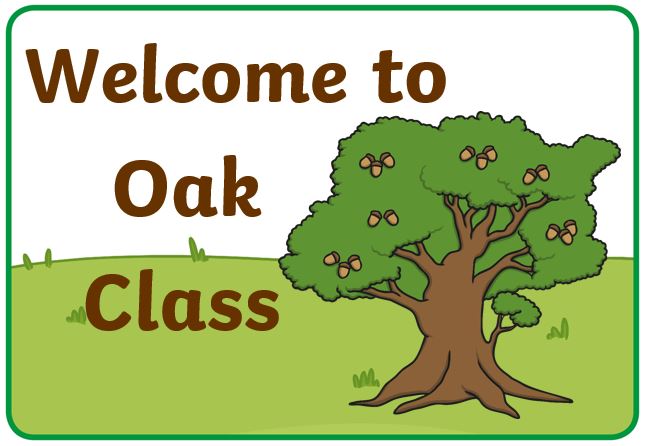 Welcome to Oak Class, our teacher is Mrs Howlett
6th January 2021
Dear Parents,
Following our school closure we are running our daily meetings online at 9.15am. I look forward to seeing you all there.
All your child's work will be placed on Reception Class Teams under "files." You will also shortly receive a letter about home learning through Parentmail. Please use Tapestry to send me any activities your child would like to share.
Below are some websites and other supporting materials to help you during this time.
I am sorry not to be seeing all the children in school and will miss their eagerness to learn and all the stories they share with me.
All the Oak Class team look forward to seeing you back in class as soon as it is safe. In the meantime do look at our photo galleries to see all your friends and remember some of our learning.
Kindest regards,
Mrs Howlett
(Autumn term)
General:
Please remember to name hats, gloves, scarves and water bottles too - thank you.
We hope you will not need this but, should you find yourselves in isolation please take a look at the blog to the right of this page. Please use this pack to support your child's learning only if they are well in themselves. If your child is ill there is no expectation for school work to be completed, obviously the focus will be on getting them better! There might be activities your child is not yet quite ready for, this is OK we are only at the start of our year together. Just choose activities they will enjoy and be successful at. Please always ring or mail the school office to let us know why your child is absent.
Homework will usually be on our Homework Blog and will be posted for Friday. You can send me any photos of your work through your Tapestry log-in. Not the week of 27/11/20 - see Homework blog). Please do keep an eye out for additions to your child's journal.
Below you will find lots of useful links including our phonics and reading evening meeting and a poster sharing the Early Learning Goals, the framework the government have given us to work with through with your child during their time in Reception.
Keep safe and kind regards,
Mrs Howlett
Our Team
Mrs Howlett - Class Teacher (EYFS Lead)
Mrs Lucas - HLTA - Teaches Oak Class Wednesday and Thursday afternoons
Mrs Colbourn, Mrs Petty and Mrs Allen are our teaching assistants
Please clink on the links below for some useful information. Any questions can be passed through the office at; office@bradfieldceprimary.co.uk