Year 2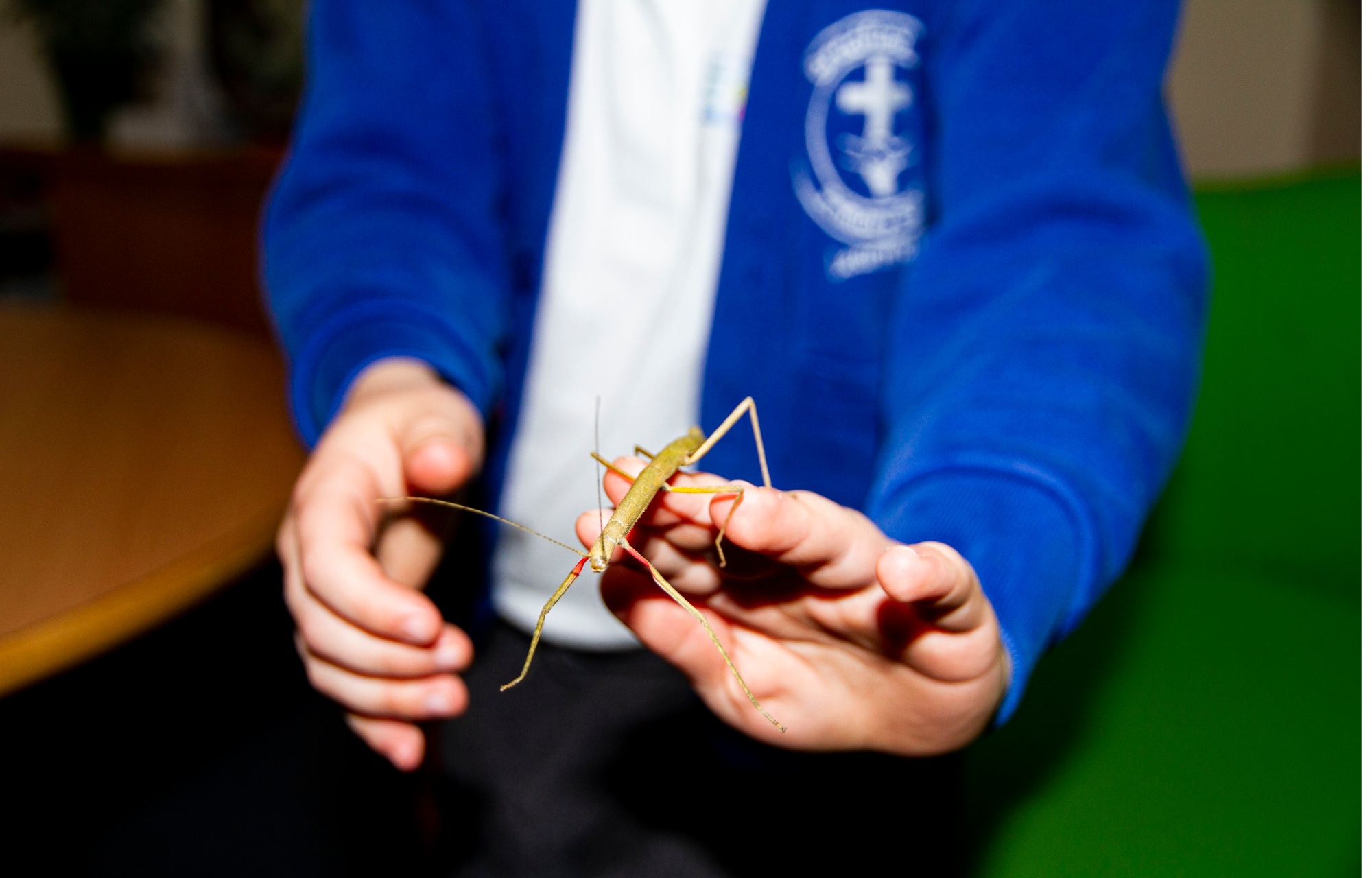 Welcome to Year 2, Hazel Class!
URGENT UPDATE: 5.1.21
Those children working from home, please access the Home Learning for Isolating Pupils work today. We shall be getting in touch soon with how our remote learning will continue.
This is not the start to the New Year I was hoping for, but I hope our exciting learning will continue soon - albeit remotely for a short while. Take care and keep safe.
Hello all,
It has been really wonderful getting to know your children and we are really looking forward to an exciting year full of fun and creativity to support learning and curiosity. It has been amazing to see how confident the children have been coming into school and so eager to learn. I look forward to seeing their learning journeys blossom throughout the busy year and all the amazing things they will go on to achieve.
In Year 2 are...
Miss Bisley – Class Teacher
Miss Bishop – TA
Mrs Lucas – HLTA
Class Routines
When the children come into class at 9:00, they start the day with a 'Good Morning Challenge' that is linked to our learning, so it is really important that they arrive promptly please. The children should bring their reading book into class with them to be changed on a Monday and a Friday, reading records can stay at home as we are trying to restrict the number of items coming into school. Please ensure all belongings are clearly named to prevent items being lost.
We stop for break at 10:45 and Lunch is from 12:10 to 13:10.
At the end of the day at 3:10, I will bring the children out onto the junior playground where you can meet them.
Covid Precautions
Thank you for your support and understanding as we cope with our current 'new normal' under the Covid regulations. Do be assured that we are washing hands regularly throughout the day and that equipment and resources are also being cleaned. We are washing hands with soap and hot water as well as using hand sanitiser throughout the day at set times and as and when we need it. As you are aware we have staggered starts, break times, lunchtimes and end of day routines to limit our access with other 'bubbles.' Year 2 are in a 'bubble' with Year 3, for times when their paths cross during the day.
PE Day
PE will be on Wednesday and Thursday afternoons. We will be running regularly throughout the week as part of our school day to keep us all fit and healthy, so please make sure your child's PE kit is in school when needed. Your child can bring their dirty or wet kit home with them on Fridays so they can be washed ready for the following week, however, due to the current Covid pandemic, it is really important that we limit items coming into school so if possible, please keep the PE kit in school unless it's wet and dirty. The children will need blue/black PE shorts, a white T-shirt, trainers, spare socks and a tracksuit for when the weather turns colder as PE will still take place outside, whatever the weather! It's also useful to have a spare plastic bag to keep the trainers separate from the clothing. Earrings, watches & Fitbits will need to be removed for the PE lessons and long hair tied back.
Water Bottles and Lunch
Please make sure your child has a named water bottle in school every day. These will be kept in the classroom and can be re-filled when needed.
School lunches can be ordered on the day in school, but it is very helpful if you could pre-order these online beforehand please. (Note – if you order form home, it cannot be changed in school)
Your child is welcome to bring a snack for break time, but please remember these should be a healthy choice, so no crisps or chocolate, and also please remember to help us uphold our 'No Nuts or Sesame' policy. Do check the ingredients carefully as some products have ground nuts in them that you may not have realised – such as Pick Up bars!
Equipment
We will provide all stationery for our lessons in school so your child does not need to bring a pencil case in, but they will need access to stationery at home for their homework. Due to the current Covid pandemic it is really important that children don't bring anything into school from home.
Homework
Homework will mostly be accessed and completed online. It will be set on Fridays and due to be completed by the following Friday. To optimise learning please ensure that the homework set is completed each week. This will consist of a mixture of regular MyMaths, handwriting and SPAG. Any handwriting/ spelling practice will be sent home on handwriting paper and is not expected to be brought back into school. Please see below the web addressed for the online homework; your child will have their own log in details sent home within the first couple of weeks. Homework will be based on what the children have been learning in class that week so they should be able to do it independently.
MyMaths - https://www.mymaths.co.uk/
Spelling shed - https://www.spellingshed.com
SPAG - https://www.spag.com
Reading
It is SO important that your child continues to read daily. Reading is proven to help develop vocabulary, imagination, sentence structure and confidence and will support your child in their own writing. Due to current restrictions, we are only able to change reading scheme books twice a week; Monday and Friday. This allows us to 'quarantine' books that come in from home for 72 hours before returning to the shelf. This also applies to library books that your child can borrow on a Wednesday. On its return we will put it into our 'book jail' for at least 72 hours before putting it back in the library. As mentioned before, due to Covid, we are limiting items coming into school from home so, for the time being, please DO NOT send in any reading records. Do continue to write in them as usual but I will not be checking them so do direct any comments or concerns that you might usually write in there via the school office please. Instead, I will be asking the children to talk to me about the books that they are reading and will check during the daily registration that they have read at home.
Unfortunately, we have finite reading materials in school, so you may consider supplementing your child's reading of 'real' books, with online versions that are available via the West Berkshire Library service or via Oxford Owl online. Registration may be required however, they are a great resource in these tricky times. On this class webpage, there is a Book Band Conversion document that will help you choose the right level on Oxford Owl. Look at the colour on your child's reading book, and see what that converts to on the Oxford Owl library. Do ask if you are not sure!
Oxford Owl - https://www.oxfordowl.co.uk/for-home/find-a-book/library-page/?view=image&query=&type=book&age_group=Age+5-6&level=&level_select=&book_type
I am so looking forward to the year ahead and it has been a real pleasure to have begun this journey with a lovely vibrant class.
Here's to a fun and exciting year!
Kind regards,
Miss Bisley